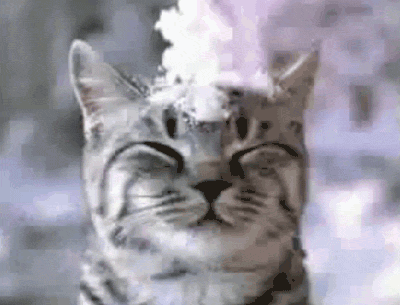 In sub-zero temperatures, one of the last things most people want to do is take off their clothes. Well, I guess nude skiers and snowboarders are not like most people. For them, when the season gets colder, things actually get hotter. Namely, in recent years, videos of people going for bare-assed chairlift riding and then blasting through snow completely naked have been emerging. They are sparkling laughter and bewilderment, but what many people fail to realize is that this is an exciting, novelty way of engaging with winter sports.
Embracing the cold
Despite what you may think, humans have not always sought a warm shelter from winter. Being naked in the snow is a practice that has a long and entertaining history. People have long defied the chilling bite of winter with nudity. They have proven that human body is capable of handling extreme trials and tribulations we deemed dangerous or impossible. Today, it is not that uncommon to see daredevils swimming in freezing water, rolling in snow, and doing all sorts of crazy and cool things.
Entering extreme Valhalla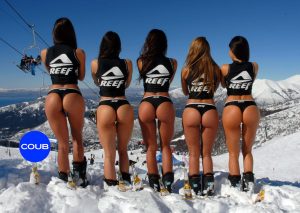 But, nude skiing and snowboarding are indeed new trends. They put a bold new spin on the known formula and expand the boundaries of sport. I would say that Sweetgrass Production's short movie Valhalla was a game-changing moment. Back in 2013, it featured an almost three-minute segment of people shredding the powder in Nelson, British Columbia.  The co-director reported there were no juries during the shooting, albeit one skier sunk into snow up to his chest. Moreover, another female skier took a branch across her naked breasts.
Ripples are spreading
After Valhalla made big waves, other videos surfaced via major social media hubs. It seems that the avalanche has begun. We have seen topless snowboarding at Kicking Horse Mountain Resort Canada. Scottish ski resorts began accepting kilt-clad skiers and boarders. Then, various "ski-a-thongs" and bikini slaloms started sprouting up like mushrooms after the rain. Some of these events raise funds for charitable causes and purposes. Even professional athletes and instructors have stripped off to pose for a calendar.
Pristine experience
So, you might be wondering what the appeal here is exactly.  How does skiing naked makes you feel apart from utterly shivery? Well, those who have tried it say it is a liberating experience at its finest and coldest. It relieves the tension and stress accumulated in daily hustle and bustle. The energy that one generates is contagious. You just grab your skis, board, and some safety equipment. Then, you head to a favorite slope and rip the powder in style without giving much thought to how others may judge you.
Safety concerns
We should make something clear: this is not some merry go lucky adventure for amateurs. Naked skiing is considered quite an extreme sport. When you are not wearing anything on you, the risks of injury is higher:  snowboarding and skiing gear is as much about protection as it is about keeping you warm. Without it, extreme weather conditions can cause various problems. So, keep a close eye on early signs of frostbite to your "extremities". Practice first with your clothes on and use all the safety equipment.
Winter sun can be bad news
Along the similar lines, bear in mind that even in the dead of winter, scorching sun rays pose a risk. Of course, you are allowed to have a helmet on as well as sun goggles. But, that covers only a small portion of your body. Therefore, you should slap some sunscreen on prior to racing down the slope every time. Fresh snow has the ability to reflect 90% of sun rays, but you do not possess such as trait. Those who practice nude snowboarding, for instance, apply the sunscreen from head to ankles. Take your time to do the same.
Horizon of possibilities
Make baby steps before leaps and bounds. Note that there are less formidable spring skiing opportunities to check out. At one point, you can try doing it in the winter, with just a bikini or underwear. Then, if you feel confident, embark on a naked snowboarding or skiing escapade. The only problem might be the fact that most countries arrest people who fail to cover their nether regions in public. Then again, some European nations seem to be fine with public nudity and offer great naked cross-skiing opportunities. Also, Australia has some routes reserved for naked skiers only.
Different shades of nakedness
In countries like Russia, nude winter sports already have a tradition and are not some "isolated incidents". In fact, there are mass naked snowboarding and skiing events taking place.  We have witnessed thousands of people are gently cascading down the slopes en masse. Catsuits and onesies are nowhere to be seen. This year, a record-breaking event occurred, when 1,550 competitors in bikinis took part in the downhill skiing competition at Grelka Fest. OK, they were not completely naked, but maybe it is a good starting point and certainly a spectacle to behold.
Buckle up
So, if you feel the urged to have fun snowboarding and skiing nude, be my guest. Just adhere to safety precautions and brace yourself for the fact that you might turn some heads.  We will have to wait a while to see entire resorts of naked people swirling around. But, there are more hidden and clandestine places you can explore. Or, head to one of the amazing events around the globe. It is time to lose your clothes and descend down the slope wearing nothing more than a smile.
Snowy Garden of Eden
Freezing temperatures and wearing little to no clothing is not a combination that works for many. However, those who have tried nude skiing and snowboarding swear by it. These endeavors are a breath of fresh air in the world of extreme sports. Do not hesitate to hit the slopes bare naked. Just remember there are some safety points you must not lose sight of. Display amazing power, athleticisms, and your (not-so) sculpted body. Find the secluded and tasteful trails and immerse in the ultimate winter paradise.