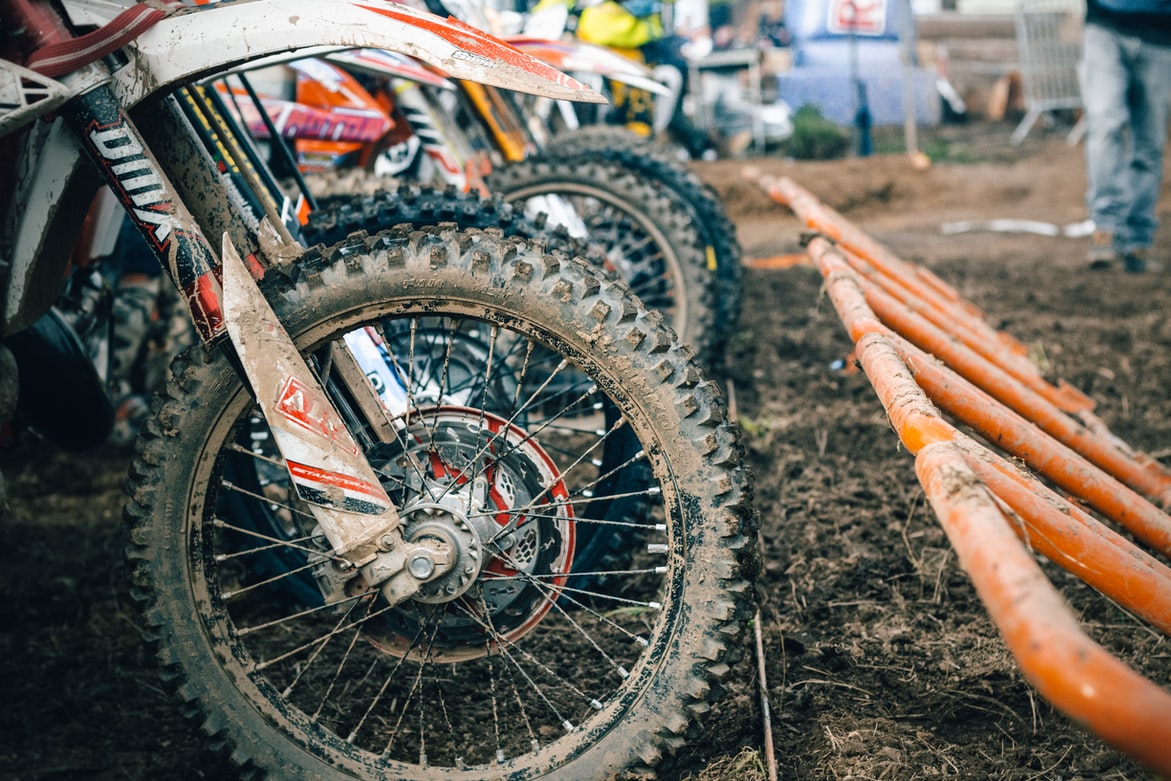 From your first off-road turns to your equipment, here is the lowdown on the world of motocross. It looks a little easier than it is: the athletes are among the fittest in the sports world. That's why it is so important to get started in this stunning extreme sport most perfectly, consider some tips, and avoid brutal mistakes.


CHOOSE A RIGHT MOTOCROSS BIKE

Many novice motocross riders buy the wrong bike at the beginning. For fear of being underpowered or to make a big deal out of it, they often go straight for big 450 or at least 350 models. Motocross bikes come in a great variety of styles – there are 4-stroke-powered, 2-stroke-powered, or even electric-powered models. There is also a great variety of models when it comes to brands, with Yamaha, Husqvarna, Honda, and many more. If you want to use your motocross on the road, then it must of course be approved for this. But you have to pay attention to the equipment that is required for approval.
If you do not want to spend too much money, you can also look for a bike on the second-hand market, as long as you put it through its paces before buying it. 


CHECK OUT YOUR MOUNTAIN BIKE AND GET OFF-ROAD 

Riding a mountain bike in rough terrain gives you a first taste of what you can expect from motocross riding. You will get a good feel for the loose and uneven terrain – and you'll even get a chance to take a jump or two. Many motocross beginners ride sitting down all the time, torturing their spinal discs, and getting their arms pulled out by the bike. Sitting down won't help you develop your riding technique. Stand up and practice riding while standing! While standing, you can clamp the bike with your legs and thus keep your arms loose. It helps you to save a lot of energy.
If you are already sitting on your motorbike, make sure that you sit far forward on the bike. If you sit far enough forward, you can press your feet against the footrests when accelerating. Save your strength because you will need it for the next races.


TAKE THE MOTOCROSS SCHOOLS AND JOIN THE MOTOCROSS CLUB

Taking motocross lessons is not cheap, but they do have the following advantages. Firstly, you can try out different models, and secondly, you will have professionals at your side who will provide you with valuable tips.
And once you have gained some experience, it is time to join a motocross club. These clubs organize events and competitions in which you can take part for a small entry fee. 


PRACTISE, PRACTISE, AND PRACTISE

Motocross pros have one thing above all else, and that's experience. Within a season, you take part in a lot of races and events, and each time you do, you gain a lot of valuable experience. Also to the intensive race weekends, it is of course also important to have a balanced training program during the week.
Regular training is also essential for amateurs if you want to get better. You should make sure to try out as many different tracks with different terrain as possible. In the end, there is no better training than to ride as often as possible, because it trains those muscle groups that are needed for motocross. Such training sessions on the bike can't be compared with any training plan in the gym – and it gives you many fun emotions.


TRY BETTING ON MOTOCROSS

As this sport has become more popular in recent years, the ability to bet on motocross brings fans more access to the sport and online gambling venues. Sports betting on motocross has become popular. There are many ways to bet on motocross without having to attend a competition or event yourself, also as in football, hockey, snooker at 20Bet live snooker, tennis, or cybersports.
If you are a novice in the field of sports betting, you should find out if there are any special rules for betting on motocross. When choosing a bet, the bettor must research the past performances of each competitor. Track their career to see how they have performed in previous competitions. Anything like injuries or personal issues are factors that can affect their racing abilities. You need to research to find out which person is best to bet on.

CONCLUSION

There are a lot of things to consider when it comes to learning to ride motocross. With a clean riding style, speed usually comes naturally. Look at the other way around: if you don't care about your driving style, you can become fast, but you will reach the point where you can't go any faster. So, it's better to get it right from the start, even if you don't immediately fly over the course like a young god.
So, take some time to get used to riding motocross, because even if you already had motorcycle experience on the road, this means almost nothing when it comes to motocross. You have to learn almost everything new. So don't risk serious accidents and enjoy this extreme sport!

Featured image source: https://unsplash.com/photos/cJOLq0NFEL8