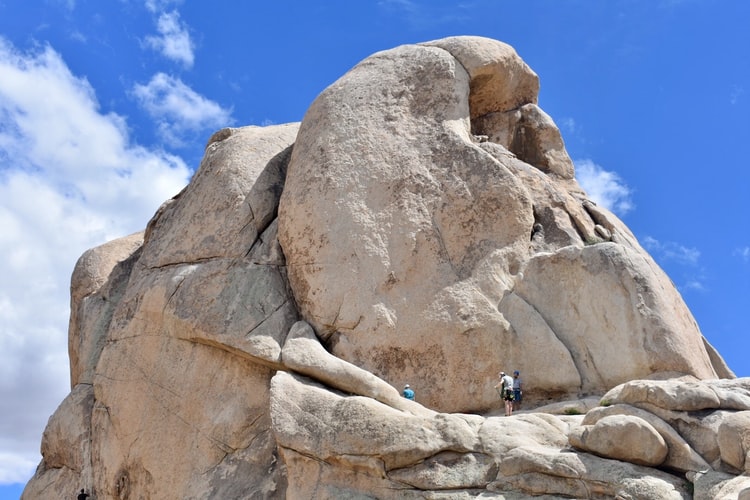 Climbing is definitely one of the most exhilarating sports in the world—think of spending your day ascending vertical faces, slabs, or overhangs followed by cliff camping on a portaledge somewhere high up. It's the ultimate adrenaline-inducing experience. However, before you graduate from class 2, more chill, free-hand scrambles to serious class 5 climbs. You need to get some experience!
To get started, you can book a climbing tour to learn valuable tips under the trusted instruction of an experienced guide. A pre-planned trip could lead you a step closer to experiencing some epic climbs, such as the bucket-list El Capitan in Yosemite National Park. But you need to start somewhere! For instance, the climbing tours on 10Adventures offer the chance for you to climb some incredible rock faces under the trusted guidance of a local expert.
If you're ready to start taking on some class 5 climbs, let the following rock climbing destinations below be a source of inspiration for future climbing goals! 
Joshua Tree National Park, USA
The 5.2-rated Goeb's Goes Gecko, located on the southeast side of Lizard's Hangout in Joshua Tree National Park, is a fantastic climb for novices seeking a fusion of experience and thrill. You'll also find climbs ranging from 5.2-5.11 all over Lizard's Hangout! But that's not all. Joshua Tree National Park boasts of around 100 top rope climbs graded up to 5.8. Start with Goeb's Goes Gecko before moving on to another awesome climb. Talk about a great way to gain experience!
Gorges du Tarn, France
Experience a side of France a rare few people dare to try: climbing one or more of the 400-bolted routes peppering the Gorges du Tarn. You'll find plenty of single-pitch sport routes all over the area, making it fun to stay here for a week or so to explore the best it has to offer. The climbs here tend to shift to more advanced, but the atmosphere makes it a fun place to visit. And you can extend the outdoorsy vibes beyond your climbs and into the evening at the Huttopia Millau campsite, just 30 minutes from Gorges du Tarn.

Squamish, Canada
Squamish, Canada is an adventure hub for all outdoor activities, and rock climbing sits atop the list. For the best climbs, head to Stawamus Chief Provincial Park towards "The Chief," where some epic routes sit, tailored for all levels of rock climbers. To go up the Apron, a section of the Chief, consider the Banana Peel and Deidre. Other routes are Ultimate Everything or The Squamish Butt Face. Most of the climbs ascending The Apron are trad climbs (traditional), meaning you'll need your entire rack of climbing gear. This form of climbing is best to do if you have some experience under your belt. There are some sport climbs as well if that's more your style.
Costa Brava, Spain
Find a blend of multi-pitch routes and sport climbs in Costa Brava, Spain, where limestone jets high above a dreamy seascape, granting surreal vistas from up high. For budget-friendly accommodations, head to the nearby Calpe. You'll also meet other climbers here! It may not be the most charming city in Europe, but it's a popular one among climbers. Most of the climbs in this area are for more experienced climbers as the routes tend to rank around 5.10 and 5.11.

Source: https://unsplash.com/photos/HxeEKS4h0J8
Railay, Thailand
Bask in tropical vibes while the adrenaline pumps as you ascend one of the 700-plus bolted climbing routes along the jetting karsts soaring out of the silky, bright blue sea. The best part is that when you're done, you can relax in the water below. This piece of paradise, located near Krabi, is a world-renowned climbing destination, attracting avid climbers year-round. Start at the Phra Nang Wall crag, where mid-range routes await, including some bouldering and top-rope climbs. Another excellent climbing spot is the 123 Wall, where a spectrum of short, easy, difficult, long routes attract fellow adventurers.
Zillertal, Austria
Zillertal, Austria, boasts of a collection of climbs, ranging from bouldering, multi-pitch, single-pitch, and traditional climbing. Try out some of the 30-metre-long single-pitch routes and the multi-pitch climbs that encompass ten pitches. Zillertal is all about variety! One of the best crags to try out is Ewige Jagdgründe, where seven daunting boulders await. Start here before branching out to other crags in the area.
Some other notable climbing destinations worth mentioning are:
Rodellar in Spain
Labske Udoli in the Czech Republic (aka Bohemian Switzerland)
Smith Rock in Oregon, USA
Wye Creek in New Zealand
Yosemite National Park in California, USA (you can't have a list of best places to climb without including Yosemite National Park, which boasts of great beginner routes as well)
Frankenjura in Germany
If you're an avid climber looking to perfect your craft, it's well worth it to check out one of the rock climbing destinations mentioned above. Just think about a future that will have you cliff camping on a portaledge under the stars, overlooking the undulating valley below. Some of the routes at these destinations will hopefully help to build your rock climbing resume!
Featured Image Source: https://unsplash.com/photos/q-mexlt2pl0