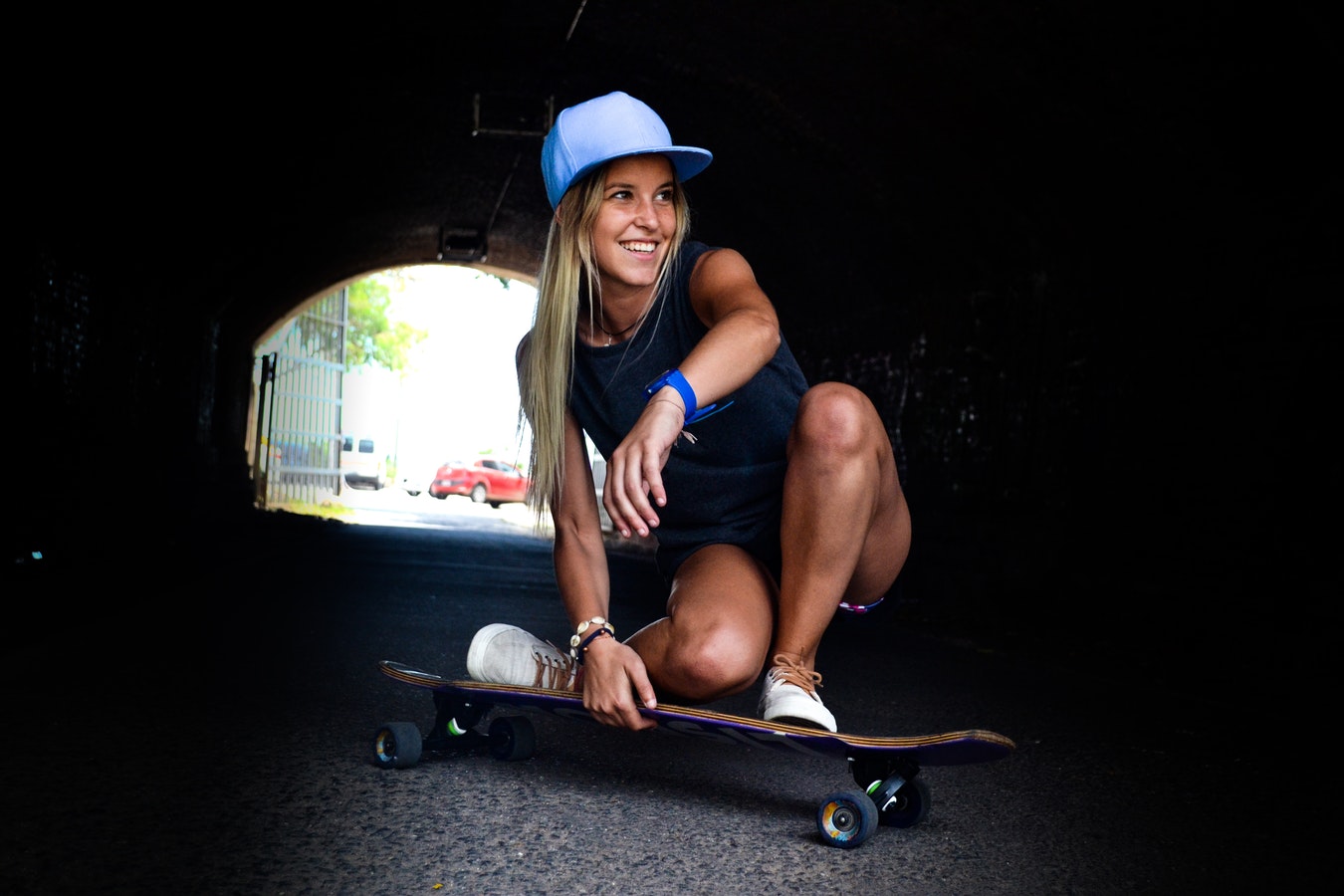 Longboarding offers the same carefree travel as skateboarding, but with more traction and stability, created by the lower wheel setting and the larger size of the wheels on the board. Longboards do not have a specific size or shape, meaning there is a wide range of options. If you want to know the depth of the differences, find some term papers or articles written by authorities on the topic. While you're at it, you can also look into the varieties. Various models like electric longboards are vastly available. They are definitely great fun for spending quality outside. We're here to discuss the best longboard for beginners.
The longboarding sport is perfect for beginners—but how do you choose the right longboard? Here's a look at some of the latest 2018 models for beginners.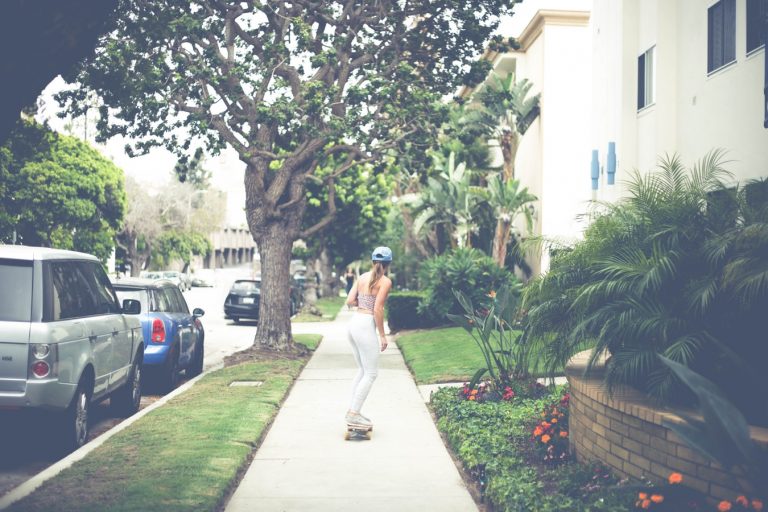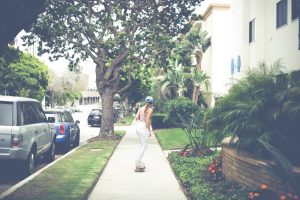 Sector 9 2018 Geo Lookout Longboard Complete
One of the latest models from Sector 9 is the Geo Lookout Longboard Complete 2018. This model is perfect for beginners, but the intermediate rider will also enjoy cruising on it. Since it is created using a bamboo/maple hybrid, it is built to last.
Disclosure:
Please note that the links below are affiliate links. Yup, I might get some monies to fuel my sweets addiction… More sweets for me = More great free content for you! Overall, this means I may earn a commission (at no additional cost to you) if you decide to purchase something. Thank you so much for your continued support! 😊
This Sector 9 model is very versatile, which lets it be used for commuting or play. The authentic wooden design has beachy color overlays to go with the relaxed vibe that you get from riding on a longboard.
The wheelbase sits at 31.5", while the board is 41.125" long and 9.625"wide. The design of the board changes near the wheelbase, so you have a wider board fit for increased stability, without needing to bring the wheels closer together or set the board on top of them. This longboard sits low to the ground while you ride it, which helps you cruise.
As with most longboards, you may want to customize the wheels and wheelset as you learn what works best for your distinct longboarding style. However, the board is sold with Sector 9 Top Shelf 69mm 78a wheels (in a teal color to match the board), Abec 7 Bearings, and Gullwing Charger 10" Black Trucks.
Atom 41" Drop-Through Longboard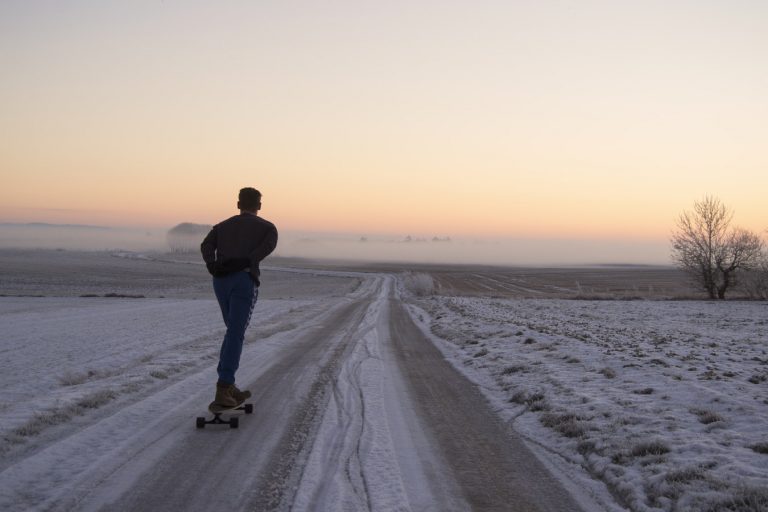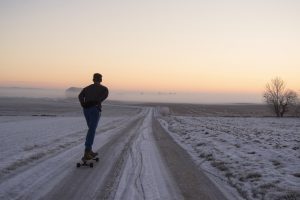 Atom has not released any 2018 models this year, but that decision might be because they have several models for beginners that have received rave reviews over the years, like the Atom 41" Drop-Through Longboard. Something that is great about the drop-through style is that it maximizes how close you are to the ground for the smoothest ride that you could experience. The lower style of the board also lets it handle downhill riding flawlessly, so you can ride it around town, around campus, or just to relax.
The incredible durability of this board comes from the full maple laminate deck that flexes just enough to be forgiving. It is not the most lightweight board, but the grip holds your feet fast and the wheels are both soft and grippy. This means that you don't have to worry about bumps, rocks, and other obstacles getting in the way of your ride. The wheels are super-high rebound 70x46mm with urethane construction, while the trucks are Reverse Kingpin 245mm and the bearings are ABEC 5.
The durability of this board means that you won't have to worry about repairs for a long time after you have purchased it. This is good though because the longboard can be hard to maintain, especially for a beginner who may not know what they are doing.
Quest Super Cruiser 44" Longboard
The Super Cruiser Artisan 44" Longboard by Quest is a great investment for the beginner who wants to ride like they paid extra for the details—even though they didn't. It is constructed of bamboo and maple, to maximize durability and decrease the weight. The construction of the deck, paired with aluminum tracks, making for an incredibly easy ride.
Another benefit of this board is that it comes with authentic parts like the ABEC 7 speed bearings and 70mm PU wheels, which are incredibly durable. All these features together make a great longboard for sliding who require a board that can take a beating.
The shape of this board is also slightly different than some of the other longboards on this list. It has a pointed nose as you would find in a skateboard, but a flat back end that makes it perfect for kickoff. The pointed nose also increases its maneuverability and the design of the back end means that you do not have to worry about scuffing it when you kick off. The final benefit is that this Quest longboard comes with 8-speed rings and 4 spacers, already assembled and ready to hit the ground.
Rimable 41" Drop-Through Longboard
This is another company that has not released new models in the last few years, likely because riders seem to be content with them pumping out new designs on their tried-and-true boards. The Rimable 41" Drop-Through Longboard features low-to-the-ground style for a smooth ride. The laminated maple deck is about 9" thick, so it is a little heavier than most longboards. However, this lends to the board being durable with a little bit of giving, making it perfect for new longboard riders.
It features 7" aluminum trucks, 70×51 PU 70mm wheels, and ABEC 11 bearing. The ABEC 11 bearings help adjust the speed of the board and how easily it moves, so it may move too fast for a beginner not looking to drive right into the sport. To make sure the wheels move smoothly, you will need to lubricate the bearings before use.
The stability of this board is also great, caused by the smooth ride and low-setting deck. This makes up for the high speeds that can be intimidating to new riders.
Krown Krex 2 Freestyle Longboard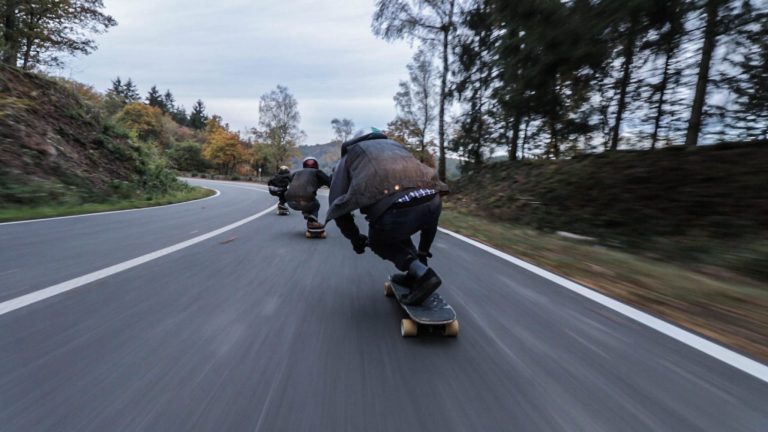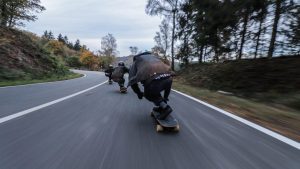 The Krex 2 Freestyle Longboard is another bamboo-maple board designed to increase durability without sacrificing the weight of the board. The deck sits on top of 78A 71mm wheels, 7-inch trucks, and ABEC 7 bearings. The designs all work with the natural wooden appearance of the bamboo, which is aesthetically pleasing.
This board comes fully assembled, which is great for a beginning rider. However, the wheels may be tight and need to be adjusted out of the box. It is ideal for the beginner who wants to explore with their board, rather than kick back and cruise.
This board handles turns well because it is designed for freestyle moves. If you aren't sure how you want to ride yet, this is the ideal longboard. It is suitable for cruising, but also will let you explore new riding techniques when you are ready.
Choosing a beginner's longboard does not mean choosing the most affordable board on the market. Hopefully, as you read through my papers reviewing these boards, it will lead you to a quality board that will help you learn the sport. These are among the top models and a worthy investment for anyone who wants to learn the relaxing sport of longboarding.