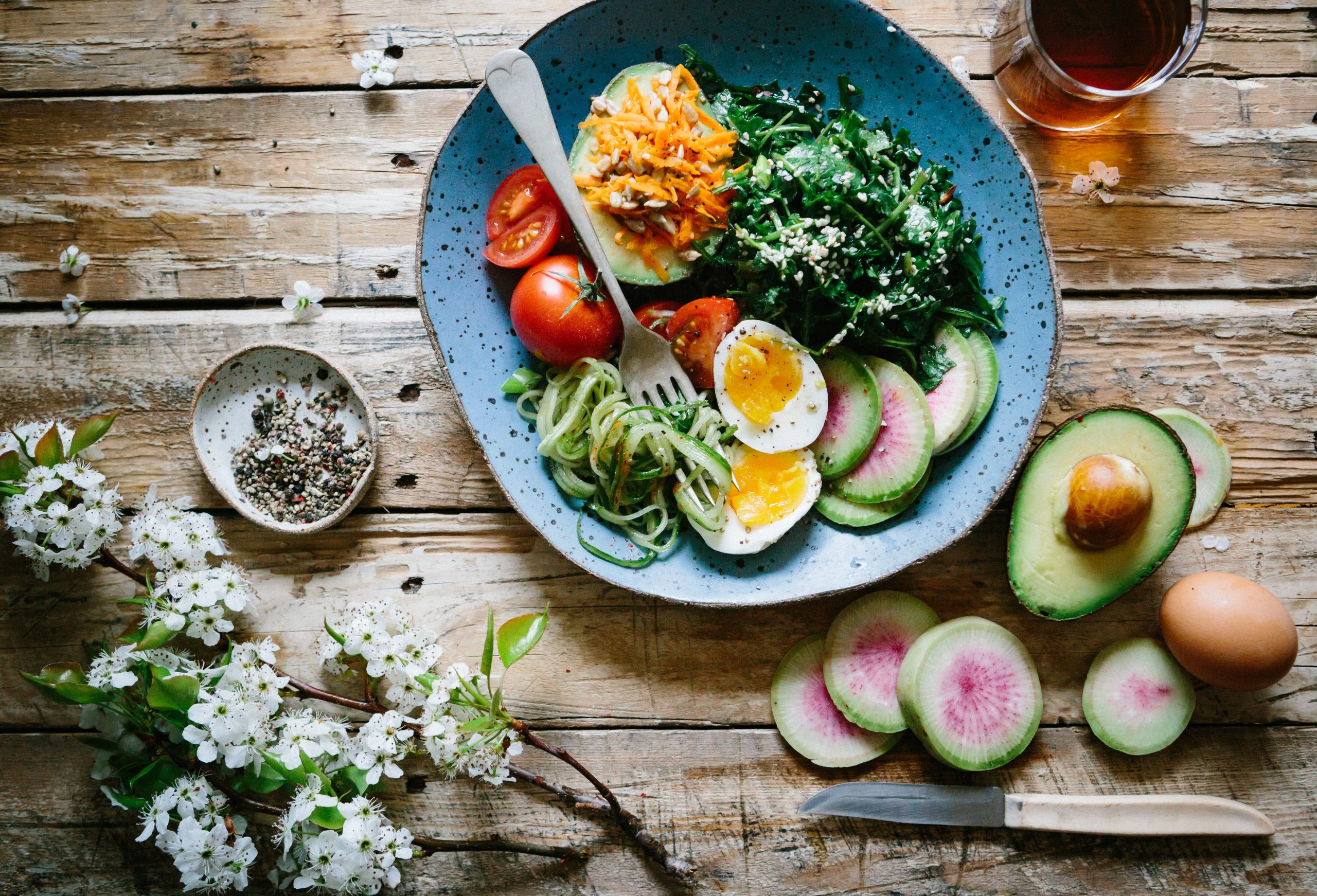 If only a few years ago, you were to seek advice from all types of athletes regarding the food they use to fuel workouts, the gold standard answer would simply be – carbs. In fact, the general rule of thumb used to be 'the carbier, the better'. After all, carbs are the only macronutrient that delivers rapid energy and prolongs endurance, right?
Well, not really, as extreme sports athletes can also benefit from a low carb, high-fat diet as well. Numerous studies in the last few years since keto has gained popularity suggest this somewhat counter-intuitive claim. So, how does ketosis affect energy levels and overall athletic performance, and what are some easy-to-prepare meals that might help steer you in the direction of trying out a new food regime? Scroll on down to find out!
Keto – a good fit for extreme sports enthusiasts?
With emerging research suggesting that fats can provide more energy than carbohydrates, the question lingers whether this is beneficial for ultra-endurance training as well. As carbohydrate-loading regimes seem to slowly become a thing of the past, what alternative does keto offer?
First off, just because it's a high fat diet, it is not a protein-deficient one by any means. What a keto diet does is that it depletes the body of its sugar reserves, which in turn spends muscle glycogen during high-intensity exercise. In other words, when the body enters ketosis, it starts to break down fat for energy. The main arguments the proponents of this diet state are that carbs burn quickly, thus providing less energy than slow-burning fats. Not to mention that more fat available helps build endurance, which is crucial for extreme sports.
But, if you're only an aficionado and an extreme sports amateur, you can follow a modified keto diet that fits your daily regime. Ketosis doesn't have to be maintained 24h a day in order to reap the benefits. With this in mind, there are countless lazy keto recipes you can try out and put to good use.
Meal ideas
There's no denying that extreme sports push you to your mental and physical limits. But, then again, if you're practicing action sports you'll surely be up for an additional challenge – staying off carbs. On the other hand, you'll be pleased to know that there are many tasty keto-friendly foods out there, as you'll see below. Down below you'll find our seven lunch/dinner suggestions which can be easily prepared, one to try each day this week! In this way, not only will it be easier for you to incorporate a keto diet into your meal plan, but we'll hopefully inspire you to google away some lazy keto recipes yourself!
Roasted chicken with veggies
When it comes to vegetables, those with up to 5 grams of net carbs may be eaten freely. With this in mind, a meaty dish with a side of grilled zucchini, asparagus, peas and a touch of feta can be an excellent lunch or dinner. This hearty meal is a great source both of protein and fat, and it's also rich in vitamins B3, B6, phosphorus and selenium.
Deviled eggs
When looking for easy keto recipes to whip up before a workout, look up no further than these delicious appetizers. To make the paste low carb, you can make avocado mayonnaise. Alternatively, dijon mustard will do too. They are a great source of energy and one you'll be making on repeat!
Cauliflower pork fried rice
Here's a takeout-inspired meal for you, in case your choice of extreme sports finds you far away from home. You can use frozen or fresh veggies, it's up to you – and ground pork will go perfectly with it, though turkey and chicken work as substitutes too.
Taco skillet
Mexican food is not off the menu during the keto diet! You can make it all in one pan, and there's no need for a tortilla either. Chop up some fresh veggies such as tomatoes and bell peppers and add sauces to your liking. Our suggestions are sour cream or guacamole, but a chilly salsa will work wonders as well
Cauliflower pizza
Who says pizza is off the table when there's low-carb pizza crust?! It's not only keto-friendly but gluten-free and vegan as well – as healthy as pizza dough can be! All you need is a food processor which will turn cauliflower into rice, stir fry it and bake it for ten minutes prior to adding the topping of choice. Voila, there you have it, a perfect meal prior to heading out for the daily dose of adrenaline rush training!
Keto spaghetti
First pizza, now pasta? If this all looks like too many carbs, well, it's only for the purpose of letting you know there's always a worthy substitute! Zero-carb noodles are a thing, just search for zucchini noodles or shirataki noodles. Heck, a spiralizer is a thing as well, so create spaghetti-like noodles from any vegetable you wish – experiment with flavors!
Smoked salmon
This fish a great source of lean protein, which helps build muscle. Bonus points go for the fact that it's easy to prepare – with just a sprinkle of olive oil and a bit of salt and pepper, you'll turn a fillet into a mouth-watering meal! Low in carbs, high in omega-3 fatty acids – just the combo for a keto diet plan!
Concluding thoughts
As you've just witnessed with your own eyes, healthy and delicious go hand in hand with a keto diet. However, as with any diet plan, it is not without its challenges – it does require discipline. But, after an adaptive period of around two weeks, you're bound to see positive results in your energy level. With a few quick-to-make meals up your sleeve you'll barely miss carbs at all!
Featured Image Source.