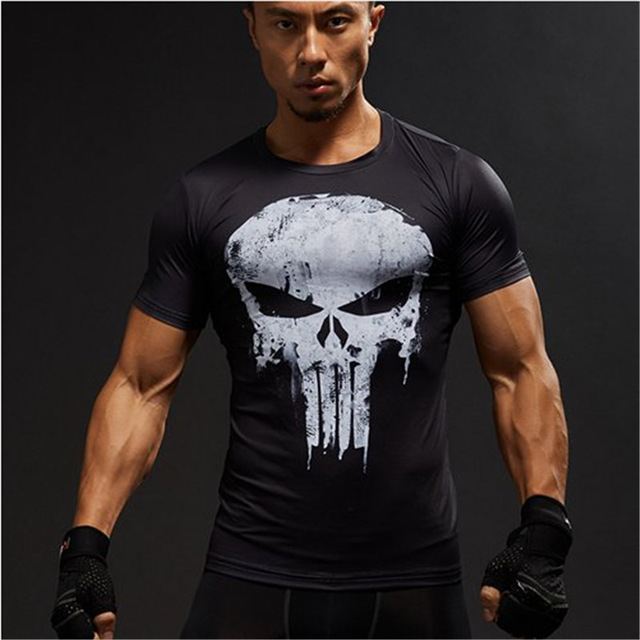 Long-sleeve compression shirts are the most popular type of compression gear for the upper body. They are widely used by popular athletes across different sports, but also by amateurs, fitness enthusiasts, and active types around the globe. The question of whether compression apparel contributes to the workout and sports performance has been a matter of heated debate for years. There are many misconceptions and hearsay floating around, but we shall maneuver around them focus on facts and figures.
Just another layer?
Compression shirts serve a basic layer of clothing designed to shield the body from the cold-weather environment. Indeed, they come in handy when you want to take your workout outside during the chilly part of the year. Even when the temperature suddenly dips, you can go cycling, skiing, and outdoor running and still feel comfortable. Many people also wear compression shirts during crossfit and other intense forms of workout to equalize warmth and wick moisture. But, at one point, compression clothing entered the mainstream and found its way into wardrobes of ordinary people. Today, some put it on only because of the comfort it provides.
Dealing with extremities
As we have indicated, one of the main purposes of compression gear is to keep you warm. In fact, what it does is give you better temperature consistency in the upper body area. This quality has also given the clothing a name "thermal". However, some models are tailored to use in hot weather conditions. Their manufacturers decide to focus on features like fast cooling and moisture wicking. Some brands have different lines of products for clod and warm conditions, so there should be no confusion about this. Always double-check before making a purchase.
Impact on fitness performance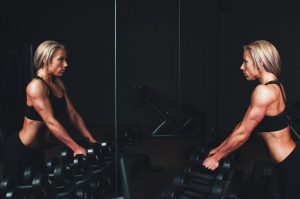 Furthermore, the compression technology helps with alignment of muscles in the shoulders, back, and arms. Namely, compression shirts tighten in particular areas to strengthen the body, in this case, chest and upper parts. Another great thing is that they reduce muscle inflammation and soreness. Long-sleeved versions also tighten the extremities and increase the blood flow to the core. The positive effects are not that profound, but they do exist, in spite of what skeptics would have you believe. They are also more pronounced for people who spend extended periods of time on their feet or sitting.
Faster recovery
Recent studies have also confirmed small recovery benefits of compression clothing. Of course, faster recovery is incredibly important. The faster you recover, the more you can train. That also means you are able to reach your fitness goals faster. One thing to keep in mind is that you should not expect miracles from it. Compression garments do not replace the single drop of sweat you have to invest in order to witness the real fitness. They are a small addition to the fitness arsenal, not your driving force behind gains.
Taking your pick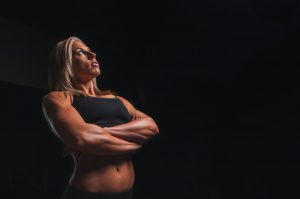 To end up with the right product in hand, make sure the seams are comfortable. Ideally, there are no tags, or they are very minimal and unnoticeable. Rough seams are usually the sign of a poor and cheap design and you do not want them rubbing against your skin. Another thing to pay attention to is material. Apart from elastane and nylon, many blends include polyester as well. Big brands use proprietary blends and that affects the pricing. I would advise you to look for the higher percentage of elastane because that guarantees that the shirt will be simmer and more form-fitting.
A spectrum of choice
Long sleeve compression shirts are the most prevalent type of upper body compression garment. They come in all shapes, styles, colors, and sizes. Some of them are marketed for bulky strongmen, while others are designed for slim yogis. They also vary when it comes to quality and price. Therefore, making a decision can be pretty tough. That is why you should know exactly what to look for. It is important that despite impressive flexibility, compression clothing is not a one-size-fits-all. Not all products are created equal and it takes time to figure out the best compression shirts out there.
The right fit
The golden rule is to opt for compression long sleeve that fits your body like a glove. You do not know until you try it and assess whether you feel good wearing it. That being said, most pieces are designed to be forgiving and adjustable to different body types. The bulk of sold apparel in the market is made from nylon and elastane blend, which has stretchy properties of a spandex. That is to say that you can stretch it 4-5fives of its original size without limiting your motion. Some models even have special paneling in key spots to provide maximum freedom of movement. This feature is highly-desired among athletes.
Unleash the inner superhero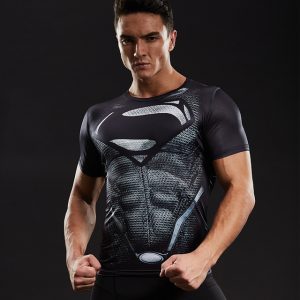 Style preferences do not have to take a backseat. You are allowed to have some fun and express your persona. One of the quirky trends comes in the form of superhero compression shirts. I am personally a fan of a Superman compression shirt, but feel free to unleash an inner Spiderman or Batman as well. In the end, you can spend anywhere from 10 to 150 on a compression shirt, so cherry-pick something that stands out. Ultimately, it all depends on your preferences and intended use, whether you want to enter a superhero workout series or just casually cruise around the neighborhood.
Kick it into overdrive
Compression clothing is not some passing trend to disappear soon. It is not going anywhere and we expect its use in professional and amateur waters to rise further. Compression shirts are the most popular compression piece for the torso and for good reasons too. They affect performance and recovery, allowing users to take the game to the next level. Just do your homework and be an informed customer. The price range is very wide and the same goes for the quality of the material blend. The best way to go about it is to see what shape and material feels like your second skin.